This is Mon. Mon Opoly.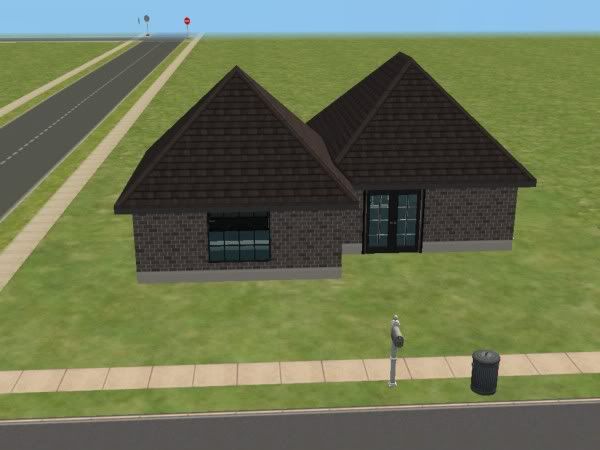 This is the outside of Mon's kitchen and dining room.
This is the layout. Lots of black and white.
When you first walk in the door you see the breakfast nook, the fish tank, the clock and the other table.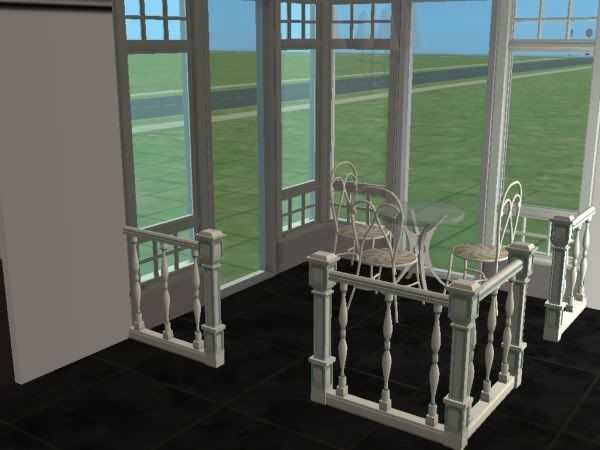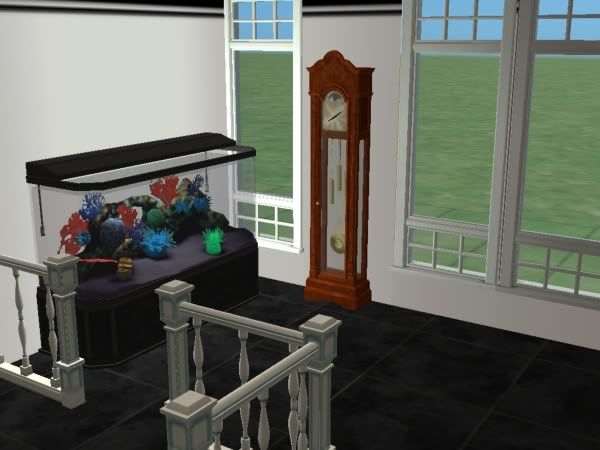 Some closer shots plus a better look at the door.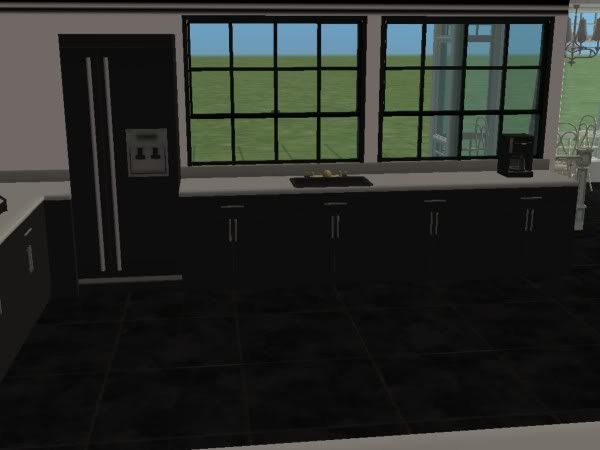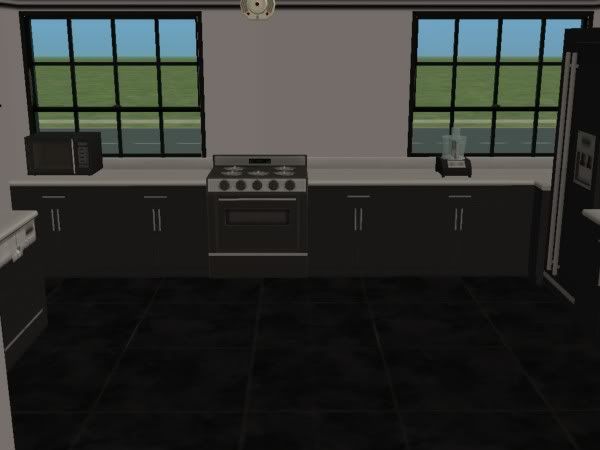 There's the kitchen. I really like the kitchen.
Here's Mon winding the clock and stocking the fish tank.
Washing his hands to get the icky fish water off and proving the sink works.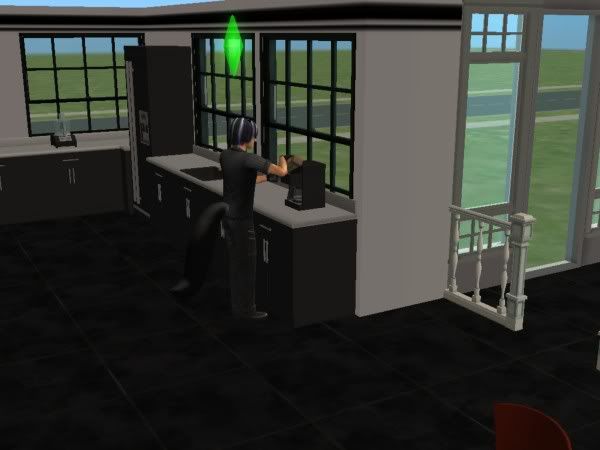 Mmm...Coffee...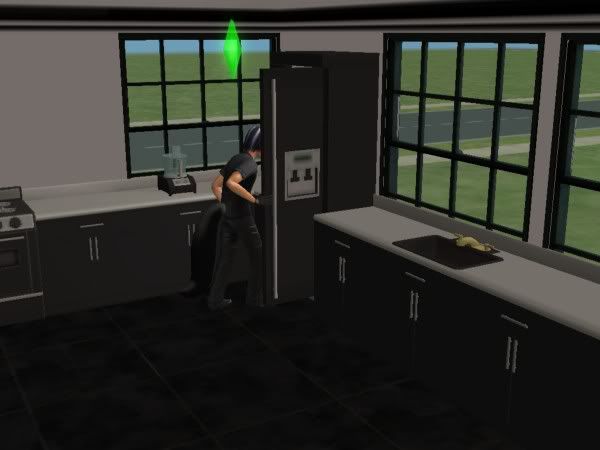 Raiding the fridge...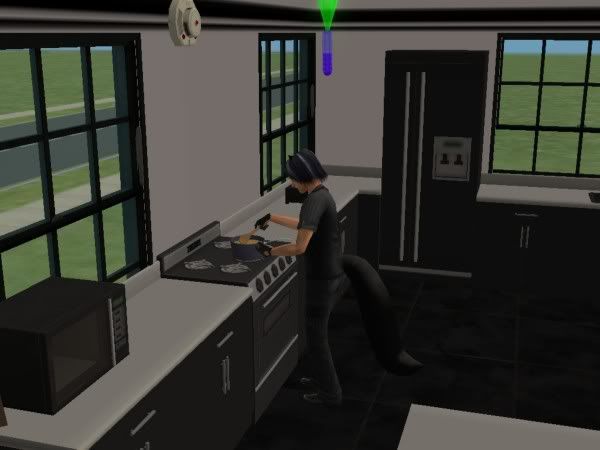 Using the stove to cook.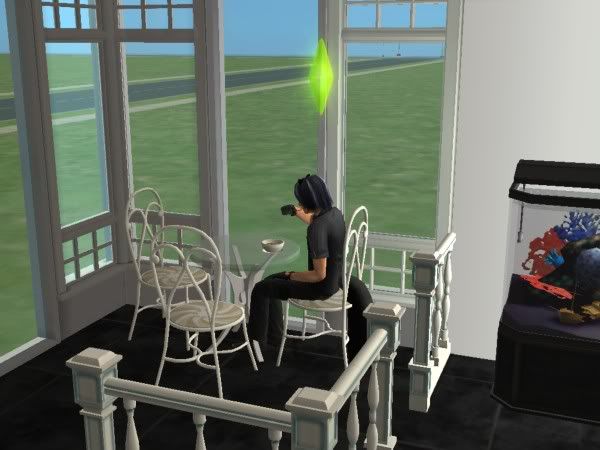 Eating in the breakfast nook.
Cooking with the microwave.
Eating at the dining table.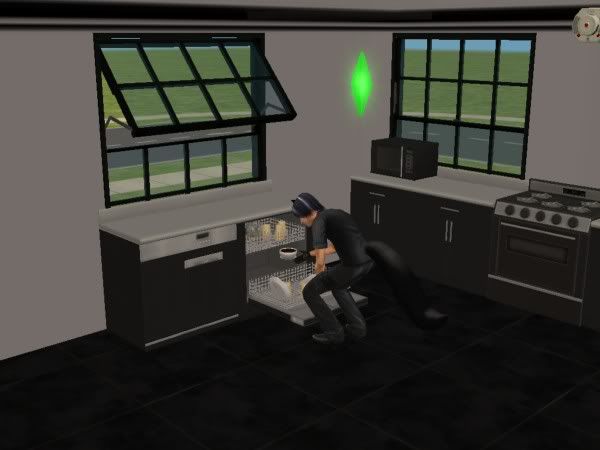 Cleaning up the dishes after eating
Throwing away the newspaper.
The sad truth is he was eating the same meal both times. He burnt the first one. The first time I play tested and didn't have large enough pictures he cooked both meals perfectly.
Ok, everything but the door and Mon's hair, eyes, ears and tail was Maxis content.
Let's see...
The door: Eclectic Expressions Set by macarossi at MTS2
Not sure if this is needed, too, but...
Hair: I'm not sure. I'm almost positive it was from MTS2 though.
Eyes: Fantasy by pickpock at MTS2 (His are Feral)
Ears and Tails: Animal Kingdom by Atreya at MTS2 then the black recolor at Genensims
Apparently I like things in