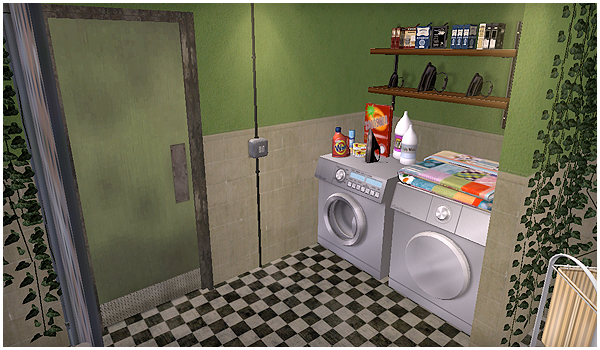 Upon entering we have a nice little laundry area, for all that awesome washing one must do in ones life! [This would be where I think I messed up slightly. Originally there was going to be a closet here to make use of the weird leftover box/space (Since this was built in an existing sims house), the closet works by not having a wall ...I changed my mind obviously lol]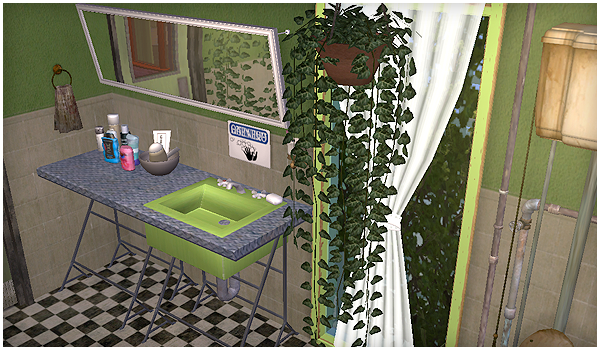 Moving over some, we have the sink and mirror area. Lets not forget to wash our hands after using the facilities people!
Don't let the toilets appearance fool you, it is clean ...and of course the now over done walk-in shower, it was already there as I do use this design in a lot of my houses [See previous entries]. And this was a reno, so I left it in :]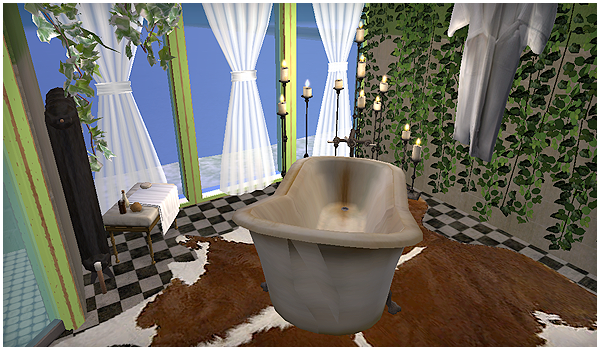 Spa like bath area? Everyone needs a little animal print in their homes ...yesh indeedy they do!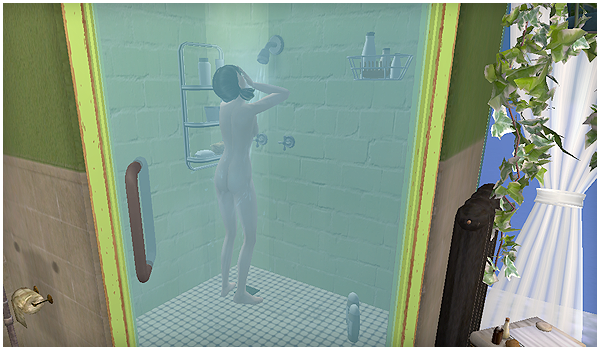 The shower of course works like a charm, was there really any doubt? lol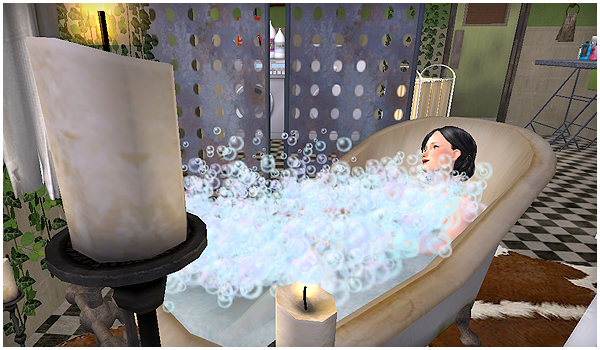 Hmm a nice relaxing bubble bath by candle light, who doesn't love that. It is nicely behind a divider for a little privacy.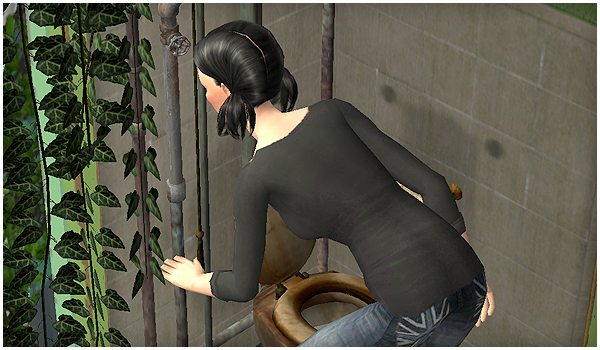 The toilet of course also functions quite expectedly.
Phew, all the cleaning of ones self makes a girl thirsty! Ha!
/End
Hope you all enjoyed the not so shiny bathroom miss Bettina has shown you all :]
Custom Content:
Build: Gelydh.HolySimoly.CycloneSue.8ds.Maxis-R
e-Colours ?
Buy: Simtomatic.Aviolina.Phoenix Phaerie.Cashcraft.wallsims.Padre333.ATS.4
ESF.Steffor.woodforsims.raon.buggybooz.
I think I did this alright, I may or may not have messed something up lol.