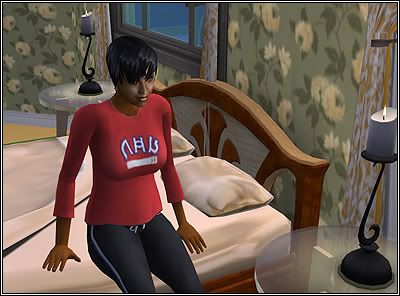 I just did a sim of my best friend & she needed a nice house. So why not give her a fancy bathroom?
Let's have a look at the bathroom - so she can wake up a tad bit more.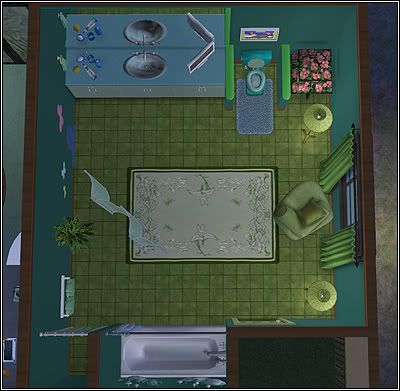 Top down view.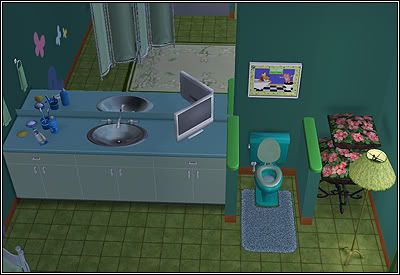 Yes, there is a TV in the bathroom. Why miss your favorite show if you have to pee?
A shower/bath/shower combo - in case the random room mate also needs that emergency shower before class. (no one likes a stinky roommate)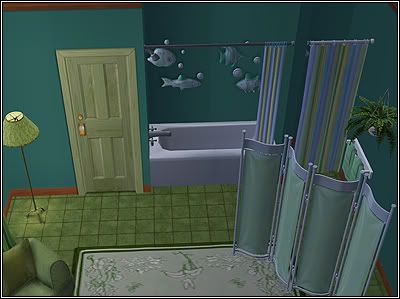 A better look at the showers.
Time to test the place out: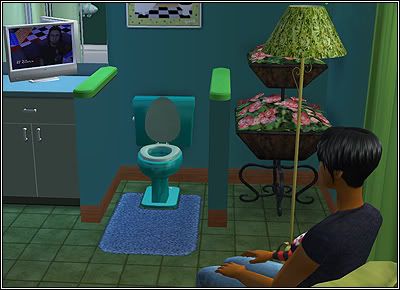 Tv works. (you can't really watch it from the toliet, but that's not exactly important..)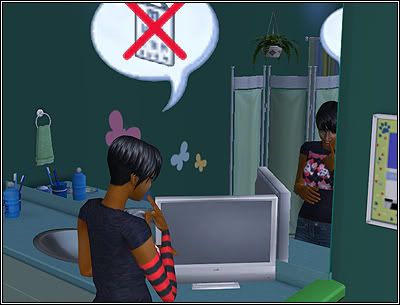 Working the mirror for some skills.
Too much talking? Good thing the sink works.
Don't be fooled. She't not reading that, she's just hiding her face.
And both showers work!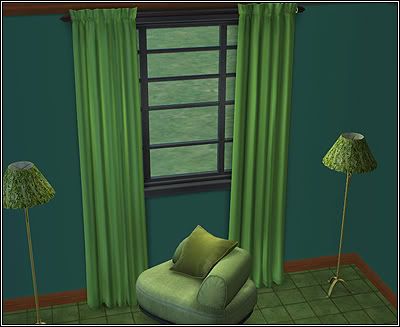 Last, a shot of the window - because I almost forgot.
Custom Content listings:
Bathroom accessories from Around the Sims 2.
Tv from Lara9Taylor @ MTS2
Curtains from Holy Simoly
Showeres from HugeLuantic @ MTS2
Everything else - Maxis!
I figured this was an easy enough contest to begin with.